LEARN TO SURF THE BEST WAY
Learn to surf with us, in a safe and fun environment
LEARN TO SURF THE BEST WAY
Learn to surf with us, in a safe and fun environment
surf a wave with us and you'll never be the same

Surfing is a great way to have fun in the ocean.
We are a young but extremely experienced team, composed of people passionate about sea sports and Surf is no exception.
On our beach, Praia da Bela Vista, you will find epic conditions to get started in this fantastic sport that is surfing!
Here you will find a beach with few people practicing which will guarantee you more space and more security for you!
Portugal is already well known for its Surf beaches, but to start you don't want to go to "Canhão da Nazaré" right away, so come and learn from us, and you will certainly evolve quickly, safely and super fun.
We are fortunate to have Lisbon just 20 minutes away, and 5 minutes from the famous beaches of Costa da Caparica, but you do not need to go there, as on our beach you will find the best surf conditions you need to learn, with no crowd in the water.
Portugal is our home and we will be able to provide you with a perfect surf vacation destination.
Choose the type of Surf lesson that best suits you and contact us to book your class. Our team of experienced and certified teachers, loves to follow the evolution of our students and will help you achieve new goals within this fantastic modality that is Surf.
Come learn with us, and catch some waves with us!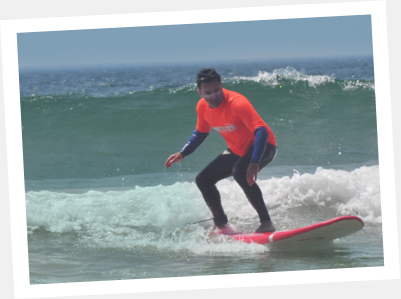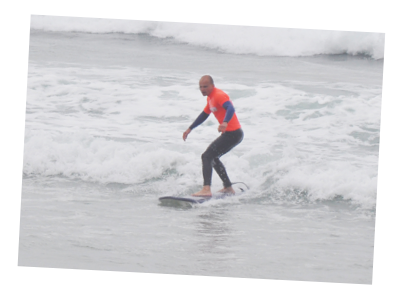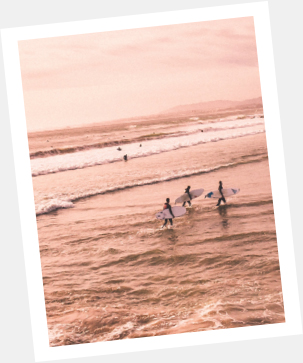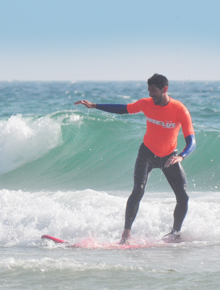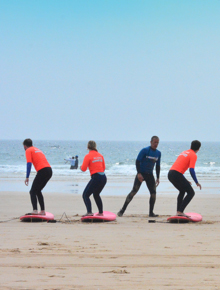 SURF LESSONS
CHILDRENS CLINIC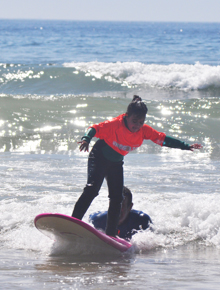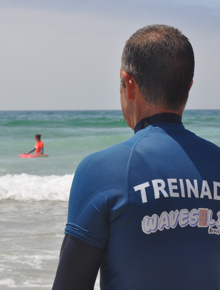 Do you already know how to surf and came to Portugal without material? Rent!

At our school you can rent all the material you need to practice surfing.
We know how expensive Surf material can be brought with airlines, so we offer prices for material rental, so you can always have a board available to enjoy our fantastic waves!
The boards we have to rent are softboards, so you can be as safe as possible. We have two sizes (8.0 and 8.6) to choose from so you can choose the one that best suits your level.
Don't miss this wave! Surfboard rental is at Waves4Life school.
WHAT DO I NEED TO RENT MATERIAL?

– In order to guarantee the existence of material, we always advise our customers to make an appointment for the rental in advance.
– After booking, you will have to fill out the customer form and agree with the terms and conditions for renting the material.
– All rentals are charged by the hour and include board, leash and wetsuit.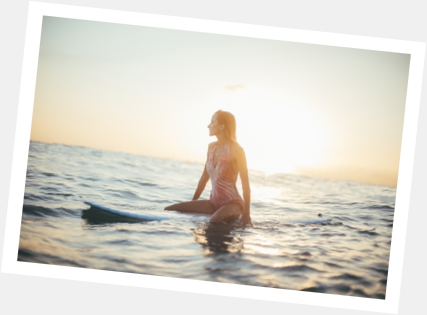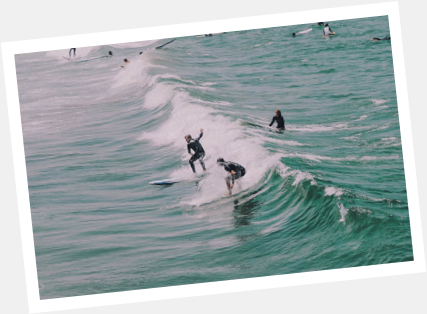 2020 All Rights Reserved
RNAAT – 222/2015