KITEWAVE & STRAPLESS FREESTYLE CLASSES
Catch this wave and learn from the best of Portugal
KITEWAVE & STRAPLESS FREESTYLE CLASSES
Catch this wave and learn from the best of Portugal
The Portuguese coast is perfect for kitewave and strapless freestyle

Kitewave and Strapless Freestyle are two very different modes where the only thing that exists in common is the board.
At Waves4Life you will be able to have instructors specialized in these two modalities that will help you to evolve and catch our fantastic waves! Through your progress, prepare to advance to the next level and discover new beaches, always accompanied and supported by experienced teachers.
If you are an independent kitesurfer and want to learn something new, the next step is to learn KiteWave.
You will learn to surf with a surfboard, with or without straps. From the basics how to put your feet in a correct position and suitable for sea conditions, such as changing and making the first maneuvers on the wave!
Learn from the best at the national level.
what will you learn in kitewave and strapless freestyle

We have specialized training for both beginners and advanced, always with monitoring in and out of the water with video support. The Gear is not included
70€ – 1 HOUR 
PRICE PER PERSON
BEGINNERS AND ADVANCED CLASSES
KITEWAVE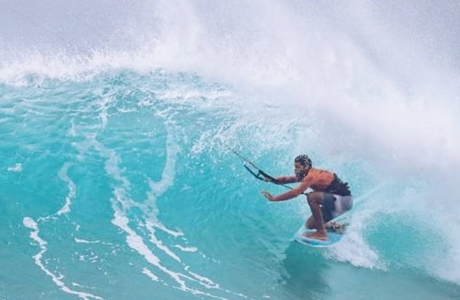 LEARNING LEVELS:
– Ride and control the wave board with or without straps.
– Technical control of carving downwind toeside and heelside with fluidity (without waves).
– Position of the kite in relation to the wave, timings and key techniques.
– Introduction to surfing the wave and mastering the kite.
– Training of maneuvers and carvings on the wave.
– Training of 2 to 3 maneuvers on the same wave.
– Learning and training of aerial maneuvers on the wave.
BEGINNERS AND ADVANCED CLASSES
STRAPLESS FREESTYLE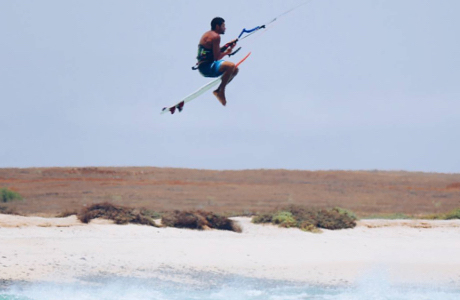 LEARNING LEVELS:
– Initiation and practice on the board without straps: navigation to both sides and control when passing through small waves.
– Initiation of turns and riding toeside.
– Foot change, turns (downwind and upwind turns)
– Kiteloop and downloop downwind with turns between toeside and heelside.
– Training the techniques to pass wave breaks to outside.
– Introduction to pop / ollie (small jump).
– Jump with grab and control of the board with one hand.
– Jump transition with grab.
– Initiation of 180º rotation aerial maneuvers (air reverse and pop 180º.
– Black roll with grab.
– Continuation of more technical maneuvers training.
Information about our classes

– The student has to feel comfortable riding twintip, and doing small maneuvers like toeside and small jumps.
– The material is not included in the price.
– In addition to having to bring your kitesurf material, we advise you to bring other elements, such as a bathing suit or swimming trunks (mandatory), wetsuit, towel, water, sunscreen and sunglasses.
– All students will be entitled to an individual locker to place their material goods during the period in which they are taking classes.
– The hours to start the class and its duration is defined by us. We try to book at least 2 days in advance, so that we can have the best wind forecast update.
– We all depend on wind and sea conditions, so we have to have a level of flexibility and patience.
– Students must always arrive 15 minutes before class starts, so they can get equipped and start on time.
– In case of absence by the student, without 24 hour notice, 1 hour will be deducted from the student's class card.
– All classes are valid for one year from the date of purchase.
If you don't have all the kite gear necessary for your class, you can always rent on our school, but please let us know in advance so that we can guarantee that you have the necessary gear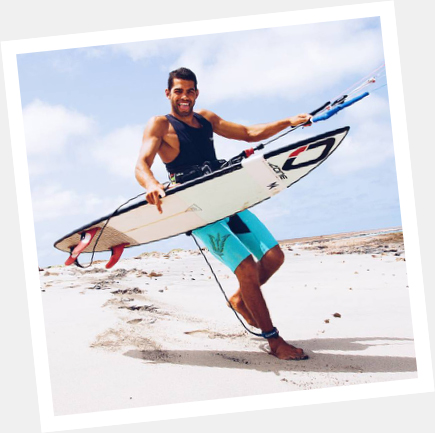 2020 All Rights Reserved
RNAAT – 222/2015