KITEFOIL CLASSES
Get into the hype that is KiteFoil
KITEFOIL CLASSES
Get into the hype that is KiteFoil
Come and learn Kitefoil, one of the modalities of the Olympic Games

Kitefoil is here to stay, and has more and more fans of different ages, so why not enjoy and learn this sport?
With kitefoil you will be able to reach dizzying speeds and truly rise from the water.
In addition to all this, you will be able to be the first to enter the water in all sessions due to your ability to ride in very light winds.
Come learn to ride Foil with Waves4Life and you will never have to stay on the beach looking at others riding again.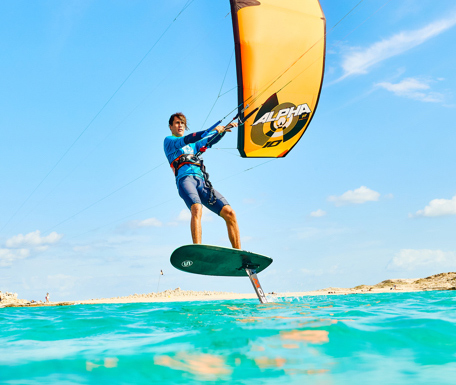 BEGINNERS LESSONS – 70€ – 1 hour 
ADVANCED LESSONS – 80€ – 1 hour
price per person
For faster and safer progression in Kitefoil it is essential that you take private lessons.
Find out how to ride and control a hydrofoil board with your kite.
In order to learn you must already have an intermediate kitesurfing level. In addition, it can also be an advantage to know how to do kitewave, as many of the principles of balance and control of the kite will be identical.
The material is not included, only the life jacket and helmet are included, all other material is the student's responsibility.
You can always rent the material with us, if you still don't have your own material or are in doubt if the kitefoil is for you. Please let us know in advance so that we can assure that you'll have all the equipment
Information about our classes

– The student has to feel comfortable riding twintip, and doing small maneuvers like toeside. Surfboard experience will be valued.
– The material is not included in the price.
– In addition to having to bring your kitesurf material, we advise you to bring other elements, such as a bathing suit or swimming trunks (mandatory), wetsuit, towel, water, sunscreen and sunglasses.
– All students will be entitled to an individual locker to place their material goods during the period in which they are taking classes.
– The hours to start the class and its duration is defined by us. We try to book at least 2 days in advance, so that we can have the best wind forecast update.
– We all depend on wind and sea conditions, so we have to have a level of flexibility and patience.
– Students must always arrive 15 minutes before class starts, so they can get equipped and start on time.
– In case of absence by the student, without 24 hour notice, 1 hour will be deducted from the student's class card.
– The student can always rent the material in our school but need to let us know in advance so that we can assure that all the gear is available for the lesson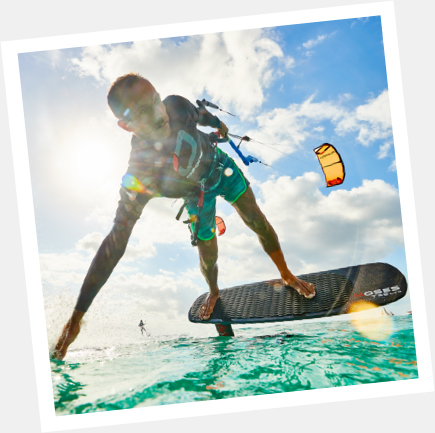 2020 All Rights Reserved
RNAAT – 222/2015