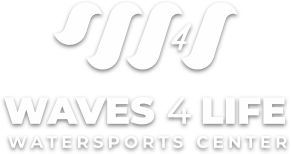 YOUR SURF AND KITESURFING SCHOOL IN PORTUGAL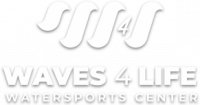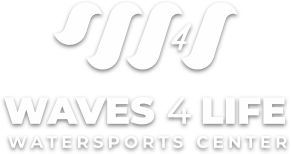 YOUR SURF AND KITESURFING SCHOOL IN PORTUGAL
WAVES4LIFE IT'S BASED AT PRAIA DA BELA VISTA, COSTA DA CAPARICA

Waves4Life it's a certified school for teaching Kitesurfing, Surfing and Stand Up Paddle, only 20min from Lisbon Center, in one of the most famous beaches Costa da Caparica.
Our school offers a beach office in the spot, with shades and lockers for the students. We have 250m of beach for teaching that will make your experience unique.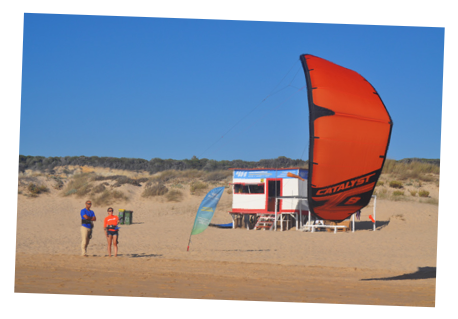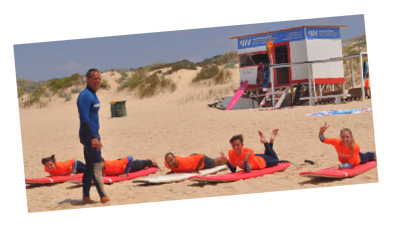 KITESURF LESSONS IN PORTUGAL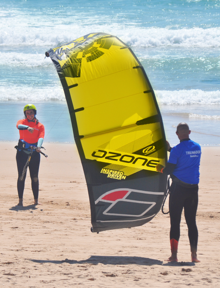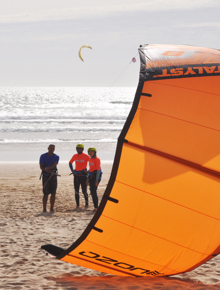 KITESURF LESSONS
EXPERIENCE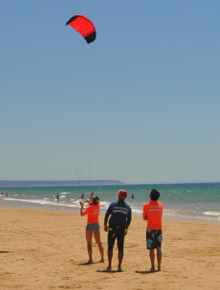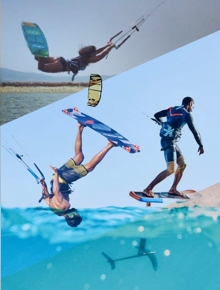 Waves4Life is a certified school by the Tourism of Portugal, and it's ready to reach your goals in the safest and simplest way.
We have experienced and certified teachers by the IPDJ (Portuguese sports Institute) and IKO (International Kiteboarding Organization).
We teach Kiteboard in a fun way but always with high safety for all our students.
Our beach has 250m of sand so that all our students have the maximum conditions and security to practice all sports.
Our beach is also known for its thermal winds, which are extremely constant during the summer. When it comes to our sea, during the summer, it is usually very calm and without big waves.
Our beach also has his own parking and Restaurant/Bar so you can relax after classes. If you want to absorb a bit of local culture, you can always take a short jump to Costa da Caparica, which is only 5 minutes away, or go to the capital, Lisbon, which is only 20 minutes away.
If you already know how to kiteboard, but want to evolve within this fantastic sport, you couldn't find a better kiteboarding school! In addition to being able to count on all our experienced instructors, we also have a Pro-rider in the team, Paulino Pereira, who will help you reach the level you want in the various kitesurfing disciplines. At our school, Waves4Life, you can take advanced kiteboard lessons, either to improve, learn new Freestyle tricks, jump higher, throw Megaloops, or learn disciplines with other boards like KiteFoil, WaveRiding or Strapless Freestyle, you couldn't be in better company!
Come and visit our school and see with your eyes what we are talking about!
ADVANTAGES OF LEARNING KITESURF IN PORTUGAL, WITH WAVES4LIFE





250M SAND AREA FOR SAFE PRACTICE


PHYSICAL AND CERTIFIED SCHOOL ON SITE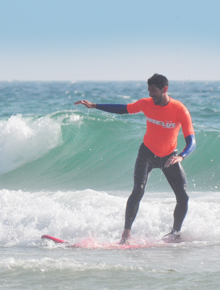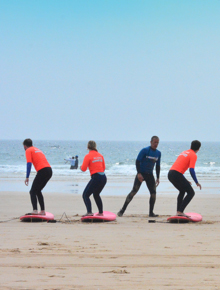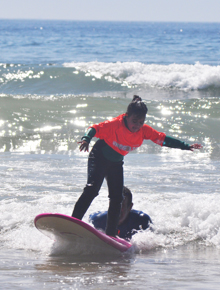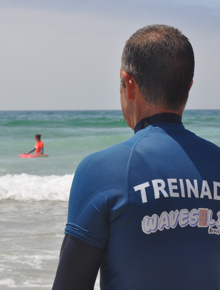 Waves4Life has experienced instructors certified by IPDJ (Portuguese Institute of Sport and Youth) and FPS (Portuguese Surfing Federation).
We teach surf in a fun way but always with high security for all our students.
Our beach is distinguished from the rest of Costa da Caparica because it is a beach with few people in and out of the water. These conditions make Waves4Life have the best environment to learn to surf, away from the crowds of the pontoons of Costa da Caparica. In addition to being safer, you will get more attention from the instructor.
Adding this to the fact that we are very close to Lisbon, it makes our school an excellent choice for learning to surf.
Come visit our school and bring your friends! Shall we catch a wave?
ADVANTAGES OF LEARNING SURF IN  PORTUGAL WITH WAVES4LIFE





NO CROWDS INSIDE THE WATER


PSYSICAL AND CERTIFIED SCHOOL ON SITE

2020 All Rights Reserved
RNAAT – 222/2015