LEARN KITESURFING FROM THE BEST
Come learn with us and become an independent and confident kiteboarder
LEARN KITESURFING FROM THE BEST
Come learn with us and become an independent and confident kiteboarder
We love teaching and are passionate about kitesurfing

We are a young but extremely experienced team, composed of people passionate about this sport and whose main objective is to spread this passion to as many people as possible.
In addition to teaching safely how to do kitesurfing, we are also very united with our local and international community, having several partners spread, not only in Portugal, but also in the rest of the world!
We are able to teach from scratch (beginners) to the most adventurous and experienced who want to evolve more safely and quickly.
Taking Kitesurf lessons with Waves4Life is an excellent experience, not only because we have excellent conditions at our school in Praia da Bela Vista, but you will also have classes in Ozone's premium material, along with certified and experienced professionals, in a fantastic location just 20 minutes from Lisbon.
Choose the type of kitesurfing class and level that best suits you, from beginner to advanced. We love to follow your evolution and help you achieve new goals and new kitesurfing tricks.
If you already know how to ride, but want to evolve to another discipline, Waves4Life is also the best school for you. Take an advanced course to evolve and learn new Freestyle tricks or just jump higher and do kiteloops, or learn the new Hype, Hydro Foil or why not Wingfoil? Or do a KiteWave or Strapless Freestyle clinic with our Pro-rider Paulino Pereira? At Waves4Life you will find the best modality that best suits you!
Come learn with us and let yourself be infected by the Kiteboard bug!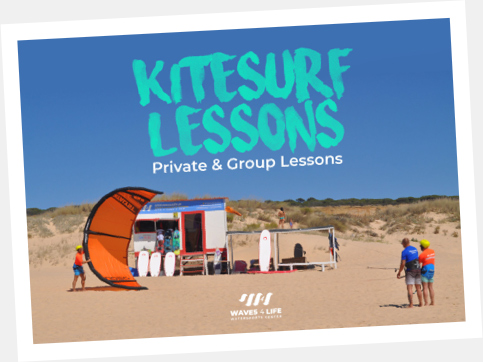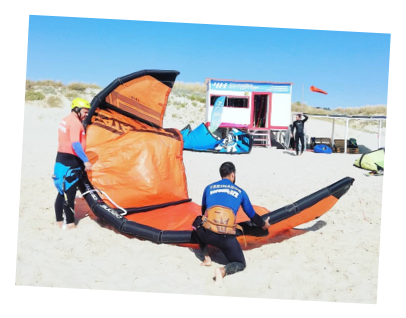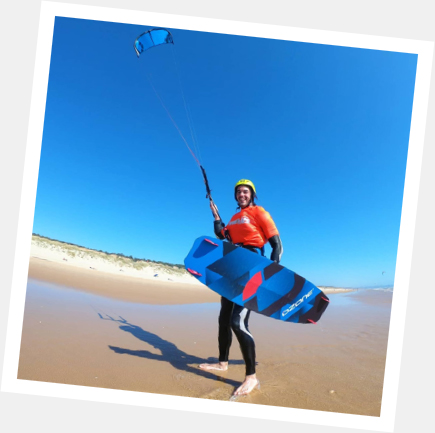 KITESURF LESSONS IN PORTUGAL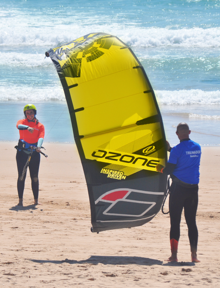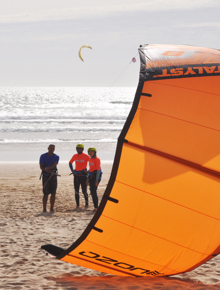 KITESURF LESSONS
EXPERIENCE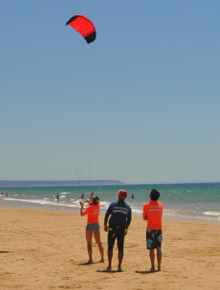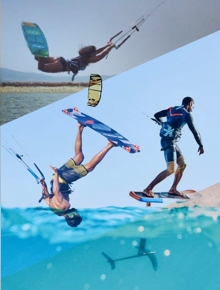 Do you already know how to do kitesurf and you came to Portugal without material? Rent!

At our school you can rent all the material you need to practice kitesurfing.
We know how expensive kitesurfing material can be to bring with airlines, as such, we offer prices for material rental, so you can always have the best kitesurfing material available.
All the material we have for rent are OZONE and Mystic, all the equipment is recent, and seen by us, after each use so that you are safe in your kitesurf session.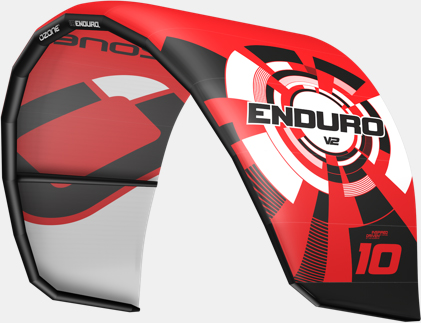 WHAT DO I NEED TO RENT MATERIAL?

– To be able to rent kitesurfing material at our Waves4Life school, you will need to have an intermediate level of kitesurfing, that is, you will have to know how to ride both sides, recover your board and go upwind. Every rider should show us the IKO card with at least level III K (Riding independently and can ride upwind). If you do not have the IKO card, you can do a small evaluation test with a value to be charged.
– All material must be rented in advance, to ensure that you have the necessary material for the date and time of the rental.
– The material should be used on the beaches where we are and you will not be able to leave them.
– Values ​​are charged by the hour (including break time, assembly and disassembly of the material).
– The user is responsible for all material, and if it is damaged or lost, he will be responsible for it, having to pay part or all of his PVP price depending on the severity of the damage.
– Waves4Life reserves the right to deny rentals and terminate them (due to adverse weather conditions, lack of material available to appeal to already booked classes, lack of rider experience, misconduct and use of material, rider with notorious lack of capacity motor or psychological).
– We will only make the material available, after filling out the customer form and terms and conditions duly signed by the user.
– The rented material is personal and not transferable to third parties.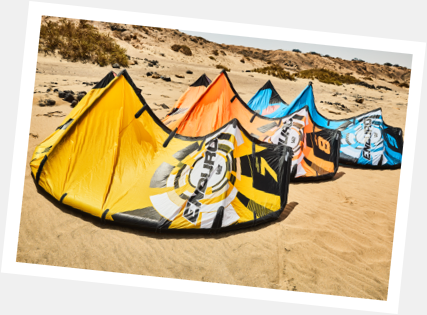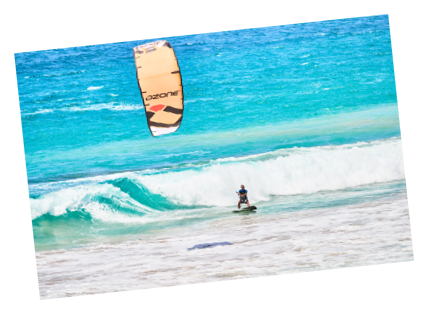 2020 All Rights Reserved
RNAAT – 222/2015